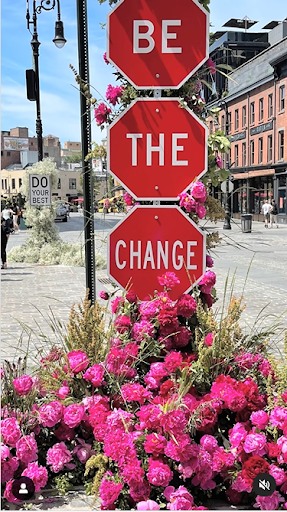 Amplify the spirit of giving through stunning public art installations and murals that celebrate kindness, generosity, and the art of giving.
Whether you choose to commission artists, embark on a do-it-yourself project, or collaborate with your school's art department to engage young artists, the possibilities are endless. Your public art installation or mural will not only beautify your community but also serve as a powerful reminder of the incredible impact of giving and kindness.
Have a suggested edit to this content? Tell us!
Improve This Idea
GivingTuesday's Generosity Toolbox is a collaborative work-in-progress that will continue to grow! We will publish new entries based on your ideas.
Please help us improve existing entries by sharing examples of the idea in action, resources that explore the idea, and questions that help to clarify the idea's usefulness. Keeping your suggestions short and specific will make it easier for us to incorporate your feedback. Thanks in advance for helping make this toolbox as impactful as it can be!