Take over the sidewalks of your city or town with heartwarming #LoveNotes. Armed with chalk and creativity, write messages of love, gratitude, and kindness to uplift the spirits of everyone who strolls by. Share your sidewalk masterpieces using #GivingTuesday, turning the act of spreading love into a community-wide initiative. Express your appreciation for local first responders and teachers, exchange greetings with neighbors, inscribe inspirational quotes, or leave friendly messages for those taking their daily walks. As your town's sidewalks become a canvas of love, you'll discover the incredible power of community-driven acts of kindness.
TorontoGives leaders delivered chalk to neighborhoods through food pantries and food delivery services last year. Check out the link below to see what was in the packages.
Pictured below: GivingTuesday Military shared their chalk in buckets and wrote the instructions on the side.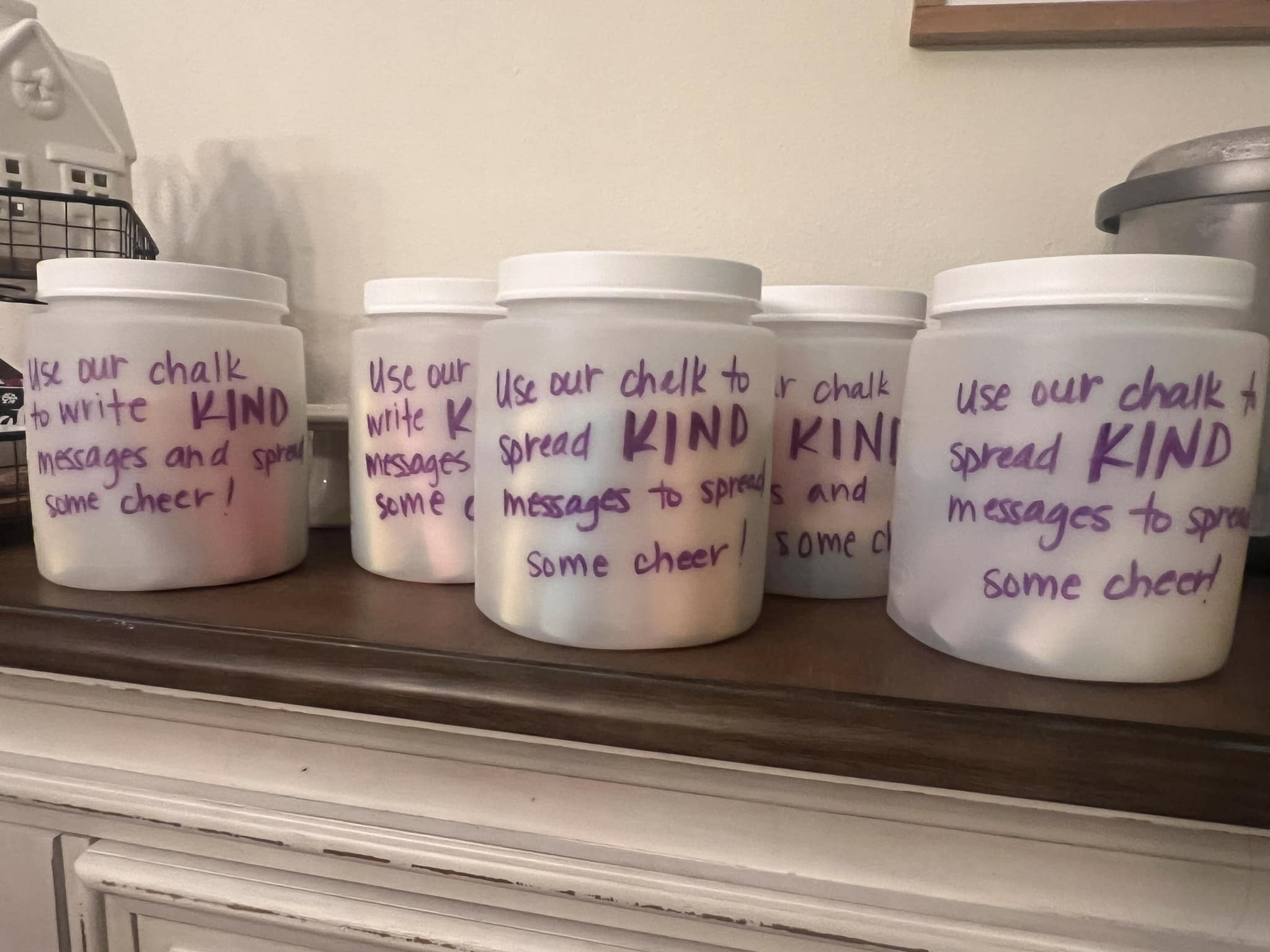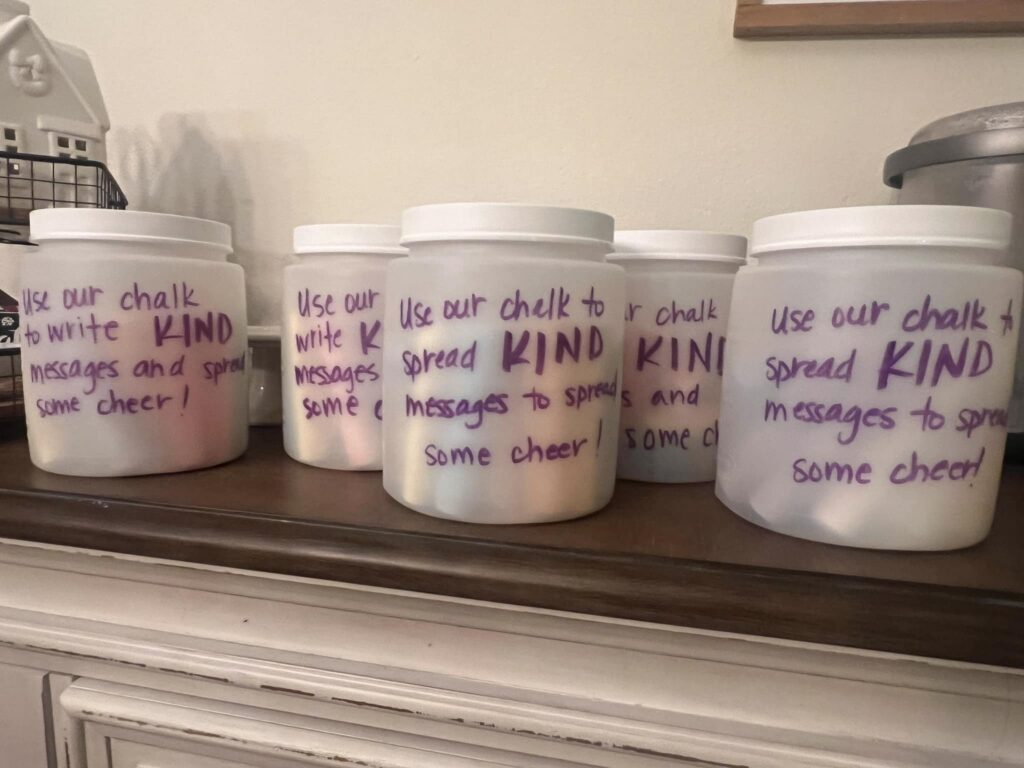 Have a suggested edit to this content? Tell us!
Improve This Idea
GivingTuesday's Generosity Toolbox is a collaborative work-in-progress that will continue to grow! We will publish new entries based on your ideas.
Please help us improve existing entries by sharing examples of the idea in action, resources that explore the idea, and questions that help to clarify the idea's usefulness. Keeping your suggestions short and specific will make it easier for us to incorporate your feedback. Thanks in advance for helping make this toolbox as impactful as it can be!