Giving Tuesday is a global movement that unleashes the power of radical generosity around the world. GivingTuesday was created in 2012 as a simple idea: a day that encourages people to do good. This idea has grown into a global movement that inspires hundreds of millions of people to give, collaborate, and celebrate generosity.
Teaming up can make an even greater impact in our communities than if we all go it alone—no matter how you define community. People come together under all sorts of umbrellas—by region, cause, identity, and more—helping to lighten each others' load by pooling resources and amplifying each others' voices. Here's a sampling of what some communities and coalitions are doing to spread generosity and joy this GivingTuesday.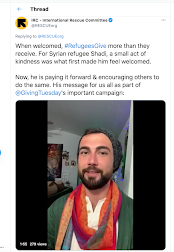 #RefugeesGive brings together 10 refugee-serving organizations to amplify the voices of refugees and showcase the generosity of the refugee community through a storytelling campaign for GivingTuesday.
AllOne Charities in Wilkes-Barre, Pennsylvania, partners with area organizations to boost their fundraising efforts around health care delivery. To GivingTuesday this year, they're celebrating "10 Acts of Kindness" by donating $1,000 to 10 randomly chosen nonprofits over 10 days, as well as providing matching funds and other awards. On GivingTuesday last year, more than $135,000 was raised by 900-plus donors.
GivingTuesdayAppalachia is a grassroots coalition telling stories of rural perseverance and is connecting communities in the effort to bring clean, accessible drinking water to residents throughout the region.
In Texas, the nonprofit partners in GivingTuesdayKaty are hosting lots of fun family-friendly events on GivingTuesday, including a chili cook-off (yum!), fire safety demos with the volunteer fire department, photos with Santa, games, vendors, and live music.
The Mommy Grind is a network of 45,000 mothers in 100 countries. Their GivingTuesday message is "Our kids have the power and authority to help another kid in need without spending a dime. Our kids can change the world by teaching them selfless acts of kindness through giving." The network will encourage its members to find other mom/children pairings in their area to donate items to via a template in their Facebook group.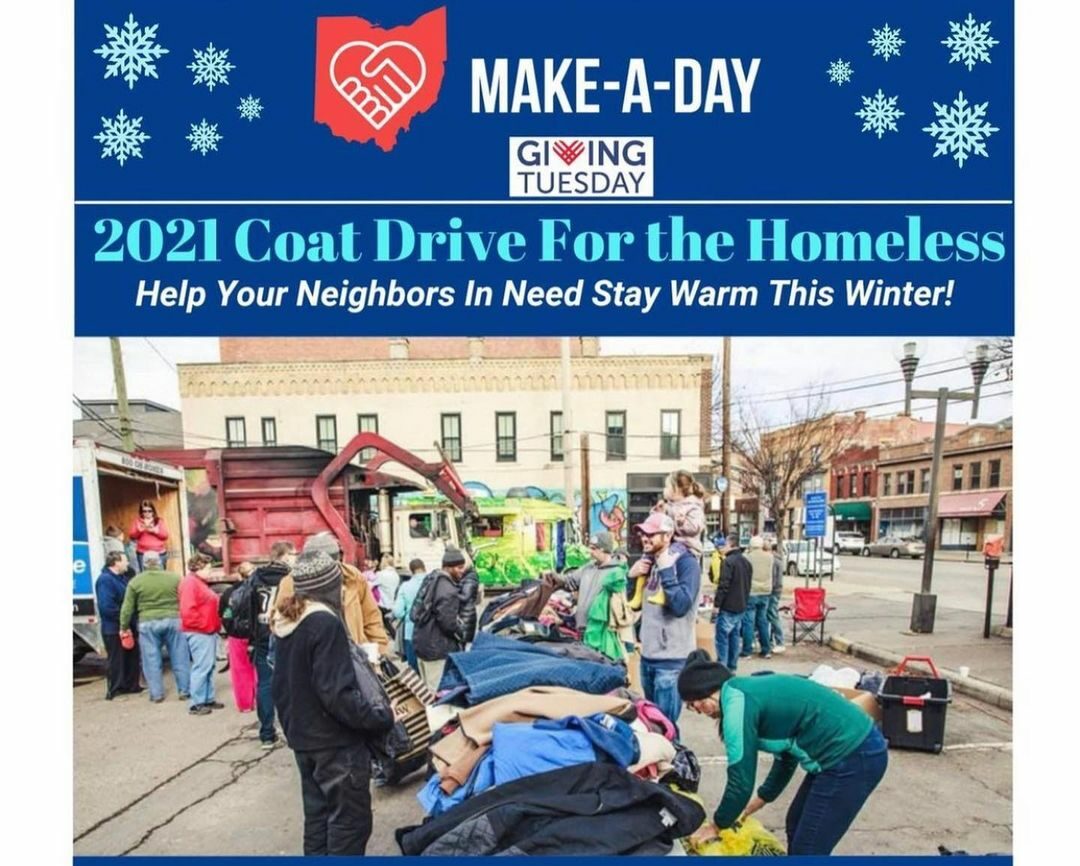 In Columbus, OH Make-A-Day will host pop-up community events featuring food trucks and on-site health and wellness resources, in addition to organizing a coat drive through its network of volunteers and generous neighbors.
ShareGreaterLynchburgh is launching a #SHAREtheLove campaign featuring local organizations and encouraging nonprofits, businesses, and families to share inspiring sidewalk chalk messages on GivingTuesday.
This year, GivingTuesday coincides with Hanukkah, the festival of lights where kindness and generosity are highly encouraged. To celebrate, Repair the World, a U.S.-based volunteer organization that mobilizes Jews and their communities to take action in pursuit of a just world and a lifelong commitment to service, is leading a social media campaign with the hashtag #PartnerPower to share the work of their service provider partners. Honeycomb, a Jewish youth philanthropy organization, is activating its network of young social entrepreneurs in the United States, Israel, Australia, and Canada.  
The National Network to End Domestic Violence will bring together more than 50 state and territory coalitions in raising funds for the services and advocacy survivors need. The campaign will also host a panel discussion on November 30 with national partners to talk about the importance of individual giving and collective action that supports flexible housing solutions for survivors.
Search for Common Ground is asking young people around the world to find common ground, share a story, and give peace a chance. They are calling for acts of kindness, courage, and generosity towards people you disagree with — to spark
the change the world needs right now.
Advocating for our natural world, The Ocean Project will highlight voices and different global perspectives on why the ocean is important to individuals all over the world and how we can work together to protect it. In the U.S., a coalition of organizations working to protect, restore & celebrate bays across the U.S. and will host events leading up to and on November 30 under the banner of #GivingBayDay.
Share Omaha (also available in Spanish) is the umbrella group for upwards of 600 area nonprofits. #GivingTuesday402 covers the Omaha metro area, and #GivingTuesday712 covers southwest Iowa. They help nonprofits with GivingTuesday orientation, templates, fundraising, livestream events, and more. Local businesses have pledged $11,000 in nonprofit cash prizes so far this year.
For more than 70 years, Volunteer New York has connected local nonprofits with an army of willing helpers adorned with the group's signature hat. This year's GivingTuesday campaign, #Bridge2Give, invites local leaders and community supporters to take part and be the "best-dressed changemakers on the most important philanthropic day on the calendar."

Discover more community-led campaigns and events and learn how you can join in, or visit GivingTuesday on Twitter to see the latest news and highlights from around the world.