Around the country and around the world, communities come together on GivingTuesday. Community Campaigns often form in cities and states but they also organize around common issues or causes. What they have in common is a belief that bringing a community together around the spirit of collective generosity on GivingTuesday creates ripple effects far beyond the day. We spoke with Mariam and Chris, the brains behind GivingTuesday LaunchGood, a day to celebrate Muslim giving.
Tell us a little bit about yourselves. What's your background and how did you get involved with the social good world?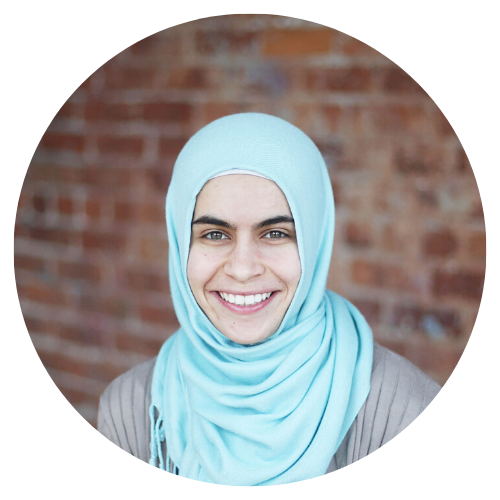 Mariam: Sort of in an unexpected way.
I went to school for Biomedical Engineering. After graduation, I took up a job in consulting working for large corporate clients. About a year into that job, I had a conversation with Amany Killawi – one of the co-founders of LaunchGood. At that point, I had known of LaunchGood as a crowdfunding platform for Muslims. Amany really inspired me to think about how we can be agents of social good within our communities. Not only did she do it as part of her involvement with various groups, but she also got to do it everyday as part of her job.
A couple of months later, I was presented with the opportunity to work with LaunchGood. For me, this was the opportunity to combine my career and community work into one. Since then, I've been blessed with working for a company whose mission every day is to support and uplift good work and innovation in our community.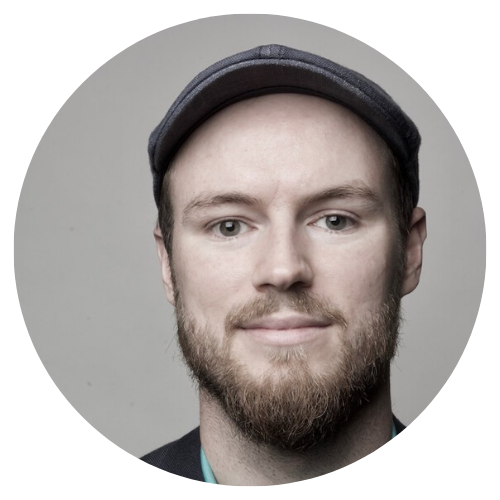 Chris: In the 11th grade I read the Autobiography of Malcolm X, and my world changed. Not only was I spiritually inspired to enter Islam, but I was emotionally inspired to build a legacy of good much as Malcolm did.
From that point on I chose to focus on academic and professional career on impactful work, and that included biomedical engineering, teaching and even producing a Sundance, award-winning independent film (Bilal's Stand, 2010). In fact while I was working on that film I discovered crowdfunding and was mesmerized and thought "how cool would it be if we built a crowdfunding platform for the global, 1+ billion Muslim community to inspire and support their efforts in goodness?" And that's what sparked the idea for LaunchGood.
What inspired you to bring GivingTuesday to your community?
As a crowdfunding platform focused on projects that are created by Muslims and those that impact our communities, we see firsthand the impact of Muslim giving. We know that Muslims are generous. And when called upon to support projects in their communities, Muslims deliver. Since our company's founding in 2013, over half a million people have helped raised close to $100 million for LaunchGood projects so far.
We wanted to showcase that Muslim giving on the world's biggest giving day. We believed that LaunchGood could capture the piece of the pie that Muslim giving is on GivingTuesday. We also wanted to inspire Muslim organizations and nonprofits across the globe to think about how they can mobilize their networks to raise funds for the amazing work that they do.
An additional consequence of hosting GivingTuesday on LaunchGood was increased awareness about the event. As a platform that operates in over 130 countries, we had many people messaging us from outside of the US asking us about GivingTuesday, what it was, and how they could participate. We believe that the more people who participate in GivingTuesday, the more we all benefit collectively.
Prizes and matching grants are an amazing incentive for donors to give on GT. Your Community Campaign leveraged that really well. Can you tell us a little bit about your prize structure and how you brought your sponsors and partners onboard?
In 2017, we offered a $2,500 prize for the campaign that raised the most amount of funds on LaunchGood on GivingTuesday. That $2,500 sparked $60,000 in donations. That made us think, "What would happen if we offered $100,000 in prizes instead?"
And that's how it all started.
We believed that $100,000 could help activate $500,000 in donations. So we set out to pitch this idea to sponsors and community partners. We told them that every dollar that they put into this prize pool, will have a 5X ROI in good to our communities. With lots of hard work and prayer, we were able to secure the $100,000 in prizes. This year, we were even more successful, securing $120,000 in prizes!
That $120,000 prize translated into over $784,000 in donations. We broke our all-time single-day record.
What made GivingTuesday on LaunchGood so successful was the way we setup the contest. We split up the $120,000 into various prizes to be awarded to top campaigns in two categories 1) Most Raised and 2) Most Donors. We also had a leaderboard where campaigns could check their standings at the top of each hour.
The combination of huge prizes on the line and hourly leaderboard refreshes set up a fun and exciting competition for the day. Teams went all out rallying their supporters and donors; they sent out mass emails, texts, hosted watch parties, did live streams, flooded social media, and stayed up until 3AM ET when the contest ended to try to top the leaderboards.
Can you share your favorite campaign or a great story that came out of your GivingTuesday campaign?
The team behind the DAH Playground Fund pulled off an incredible campaign to win first place in our Most Donors Category in 2018.
I was watching the leaderboard and my social media that day. I had friends from Minnesota posting about this playground project in Virginia! When I looked into it, I realized that this campaign had made it to the top of the leaderboard with only a few hours left in the contest.
Here you had a small team out of Falls Church, Virginia that was topping hundreds of other campaigns from around the world. Whatever they did, that team really was able to reach far and wide and rally the support they needed to win the $20,000 prize. It was well earned! It goes to show that passion and energy will always be the most valuable thing that a team has.
"This competition energized our community in a way we rarely see. From older community members to little kids, everyone was rushing to donate and ask what place we were in." Omar Soltan, DAH Playground