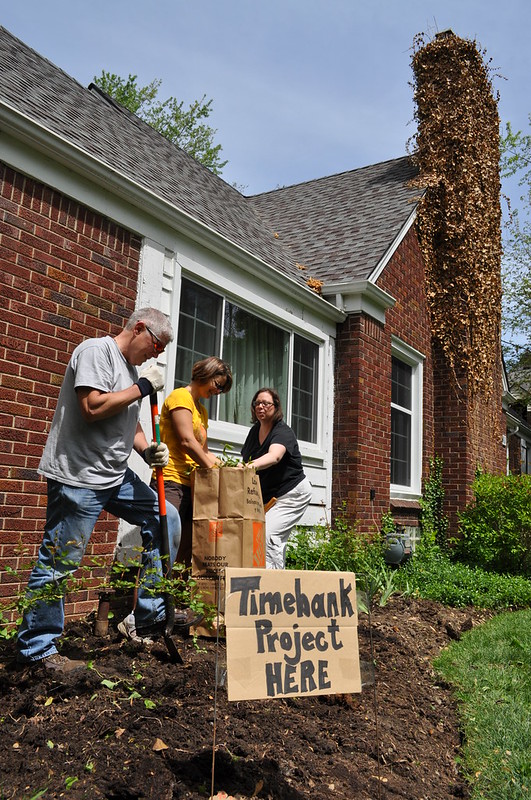 Have you ever heard of time banking? It's a transformative concept that goes beyond traditional currency, connecting individuals through the exchange of time and skills to build stronger families and communities.
A time bank functions much like traditional currency but with a unique twist: it's measured in hours, not dollars. Every hour spent helping others earns one credit –every hour holds equal value, irrespective of the service provided. It's a system that stitches communities together by recognizing and honoring the contributions of all participants. Timebanking bridges the gap between untapped resources and unmet needs, making it an inclusive initiative that welcomes individuals, organizations, businesses, and government agencies to participate and contribute to the well-being of their community.
Whether it's babysitting, legal counsel, or kitchen clean-up, each activity earns one-time credit. Members are free to offer and request services, which can include transportation, minor home repairs, or technical support.
Do you have a Timebanking group in your community, or could you consider starting one? With resources readily available at TimeBanking.org, you can tap into this innovative model to strengthen your neighborhood, foster cooperation, and harness the latent social capacity that exists within your community. Timebanking is not just a currency; it's a way to cultivate a more interconnected and generous society.
Photo credits: Lathrup Village Michigan Time Bank 
Have a suggested edit to this content? Tell us!
Improve This Idea
GivingTuesday's Generosity Toolbox is a collaborative work-in-progress that will continue to grow! We will publish new entries based on your ideas.
Please help us improve existing entries by sharing examples of the idea in action, resources that explore the idea, and questions that help to clarify the idea's usefulness. Keeping your suggestions short and specific will make it easier for us to incorporate your feedback. Thanks in advance for helping make this toolbox as impactful as it can be!