Millions of people came together to celebrate generosity, share kindness, and drive record-breaking giving on GivingTuesday 2021. What began in 2012 as a single day of giving has blossomed into a worldwide, year-round movement for radical generosity and positive change. 
One of the many things we love about GivingTuesday is seeing all the creative ideas people dream up to inspire giving of all sorts, whether it's donating money, time, advocacy, goods, or simply some much-needed positive energy. Here are some of the fun, out-of-the-box GivingTuesday events we spotted on November 30, 2021.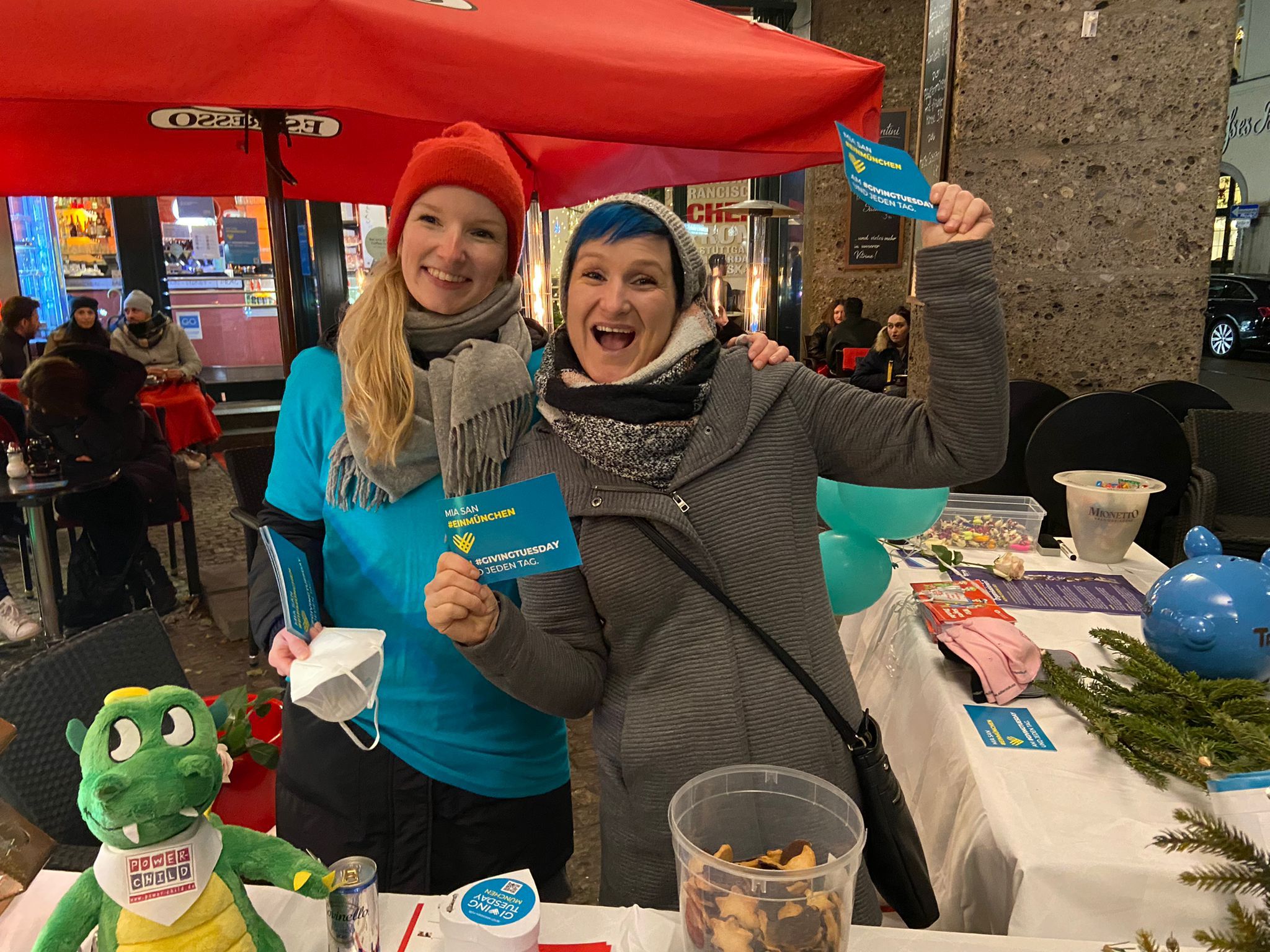 In Munich, a popup event at an outdoor market invited people to spin a wheel of fortune. Everybody who spun the wheel won a small prize for an act of kindness.
In Lexington, Michigan, Camp Cavell's director went out on a limb for GivingTuesday, spending the entire day 40 feet off the ground in a tree named Burt. Throughout the day, she livestreamed updates from Burt while challenging 300 people to donate so the camp can stay open for future generations.
Landmarks of all sorts were lit up in honor of GivingTuesday, including Niagara Falls, the CN Tower in Toronto, and the National Theatre in the Czech Republic.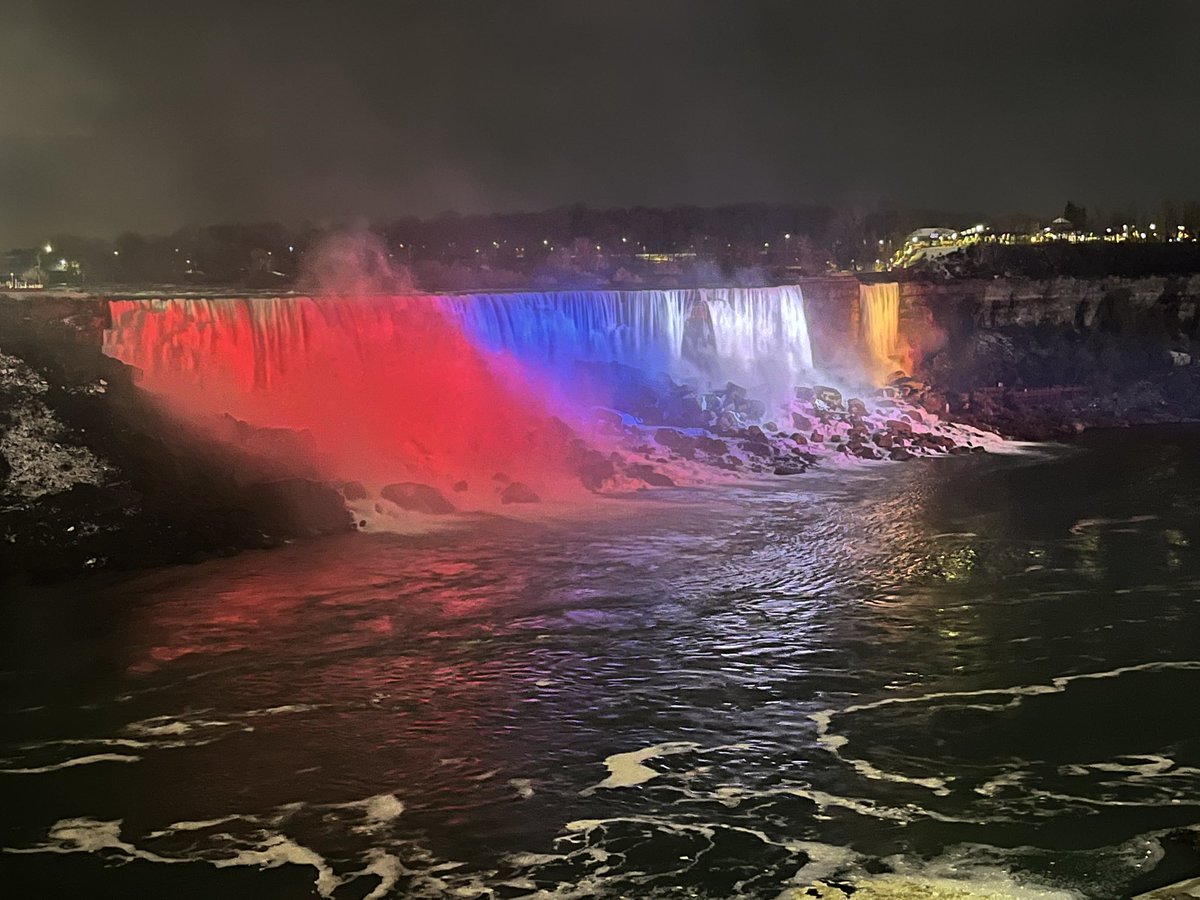 Students continued the tradition of the Spicy Noodle Challenge to raise funds for youth in Malaysia, and now there is a Stinky Fish Challenge in Wisconsin, hosted by the Rock Creek Cancer Coalition.
In tastier events, #BrooklynGives and The Social teamed up to host an ice cream flavor contest in honor of GivingTuesday. The winning flavor is called Spread Love, vanilla malted ice cream with chocolate cheesecake and rainbow cookies, and represents the flavors and diversity of Brooklyn and benefits the borough's racial justice nonprofits.
GivingTuesday also inspired music around the world: a rumba in Spain, a rap edition of the Dia de Doar Brazil theme song, a danceable bop by kids in Ghana, and a children's choir in Liberia singing "Silent Night" in honor of GivingTuesday.
Several groups riffed on moments in pop culture. After Succession's Cousin Greg saw his entire inheritance go to Greenpeace and then threatened to sue the environmental group, Greenpeace invited people to make "spite donations" on GivingTuesday. Its legacy webpage saw a tenfold increase in visitors looking for information on including Greenpeace in their wills. Elsewhere, New American Leaders channeled Jeopardy to show donors how much impact their gifts make on democracy, and here at GivingTuesday, Squid Games found its way into our feed.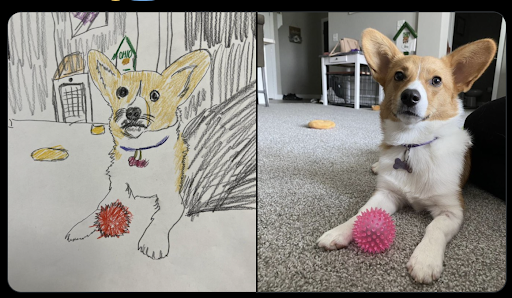 In Dayton, Ohio, SICSA Pet Adoption and Wellness Center, a no-kill animal shelter, created what they described as "mediocre pet portraits" in exchange for donations, though any pet friend would be proud to hang one of these masterpieces on their gallery wall.
SeaLegacy, a collective of photographers, storytellers, and filmmakers working to create healthy and abundant oceans, invited people to donate for a chance to join them on an epic sea expedition in 2022.
In Hawaii, Gay Island Guide hosted Giving With Pride to help people in the community who are dealing with fallout from the pandemic, struggling with loneliness, or just need a little assistance during the holiday season. 
You demonstrated that there are as many ways to give as there are people who are ready to meet the need: Bikers filled a bus with toys. People filled "generosity packets" for students in Pakistan. Members of Reddit's r/bitcoin community matched cryptocurrency donations on the Giving Block. People left thankful notes on a "Kindness for Caregivers" wall in Guam. And so many more.
Every year, GivingTuesday finds its way into the hearts of people everywhere who bring both their generous and creative selves to spread radical generosity and positivity in their communities and beyond. We can't wait to see what you dream up next GivingTuesday!