New leaders. New Ideas. New plans for 2019.
Bringing people together has far-reaching effects. We have a theory: if you connect leaders together—even if they work in different countries, toward different ends—they can accomplish more together than they can alone.
Over the past eight years, organizations around the world have raised their hand to bring GivingTuesday as a national movement to their countries. From Brazil to Ukraine to Kenya and Australia, these organizations — or global leaders — work year round on the growth and development of the movement in their countries.
Leaders come from a variety of backgrounds. Some leaders work at NGOs, like the Boys & Girls Club, who is the leader in South Africa. Others are representatives at national fundraising associations, such as the leaders in Norway, Finland, Sweden, and France (among others). No matter their background or location, these leaders are dedicated to bringing GivingTuesday to their country as a way of enhancing capacity across the social sector and to build a culture of generosity.
At the heart of all this global activity is the community of these leaders who share ideas, resources, and best practices around GivingTuesday. They connect throughout the year via WhatsApp on everything from strategies for engaging youth in giving, to debates about whether certain pop culture trends translate into different languages, to deep discussions about how to handle a national crisis. But once a year, in an elaborate plot to increase global generosity, they convene in person to hug, high five, share ideas, and talk about the future of the GivingTuesday movement.
In March 2019, the GivingTuesday global leaders convened for the annual Global Summit at the Rockefeller Foundation's Bellagio Center in Bellagio, Italy. For nearly 60 years, the Center has supported the promotion of international understanding and is globally renowned for fostering cross-cultural and interdisciplinary exchange. We couldn't have asked for a better setting.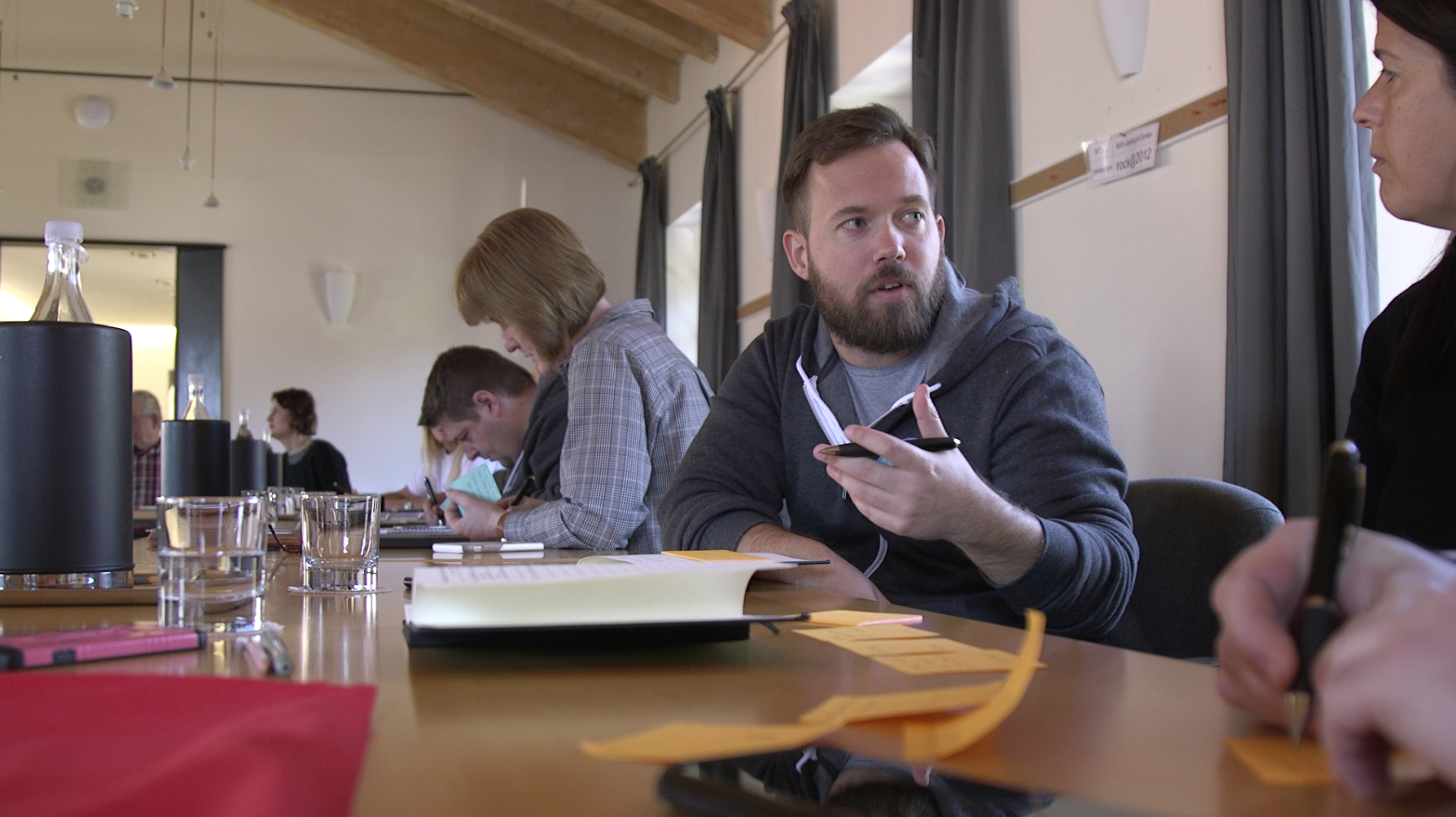 At the Summit, leaders shared innovative tactics for encouraging generosity, participated in design-thinking exercises, and discussed strategies for collaborating across regions. They explored the question, "what can the world look like if we scale up generous behavior?"
"Being here at the Global Summit is just a highlight of the year for me," says Malou Morgan who leads GivingTuesday Barbados."After chatting away on our WhatsApp group throughout the year and talking about what everyone else is doing, it's just so inspiring to come here and reignite that passion that we all have for what we're doing, not only at the local level, but to see what we're doing internationally as well, and how we can collaborate with each other."
Despite diverse cultures of philanthropy, our leaders around the world share the values of GivingTuesday, centered on generosity, citizen participation, and collective action. They shape their local campaigns to inspire action borne out of needs on the ground in their communities. "It's an adaptable movement that was created to be changed and evolved and used by people and organizations and countries in whatever way is relevant to them," says Asha Curran, GivingTuesday co-founder."It doesn't have to be a one-size-fits-all movement. It can be its own completely unique thing in Tanzania, Venezuela, Ukraine, Brazil."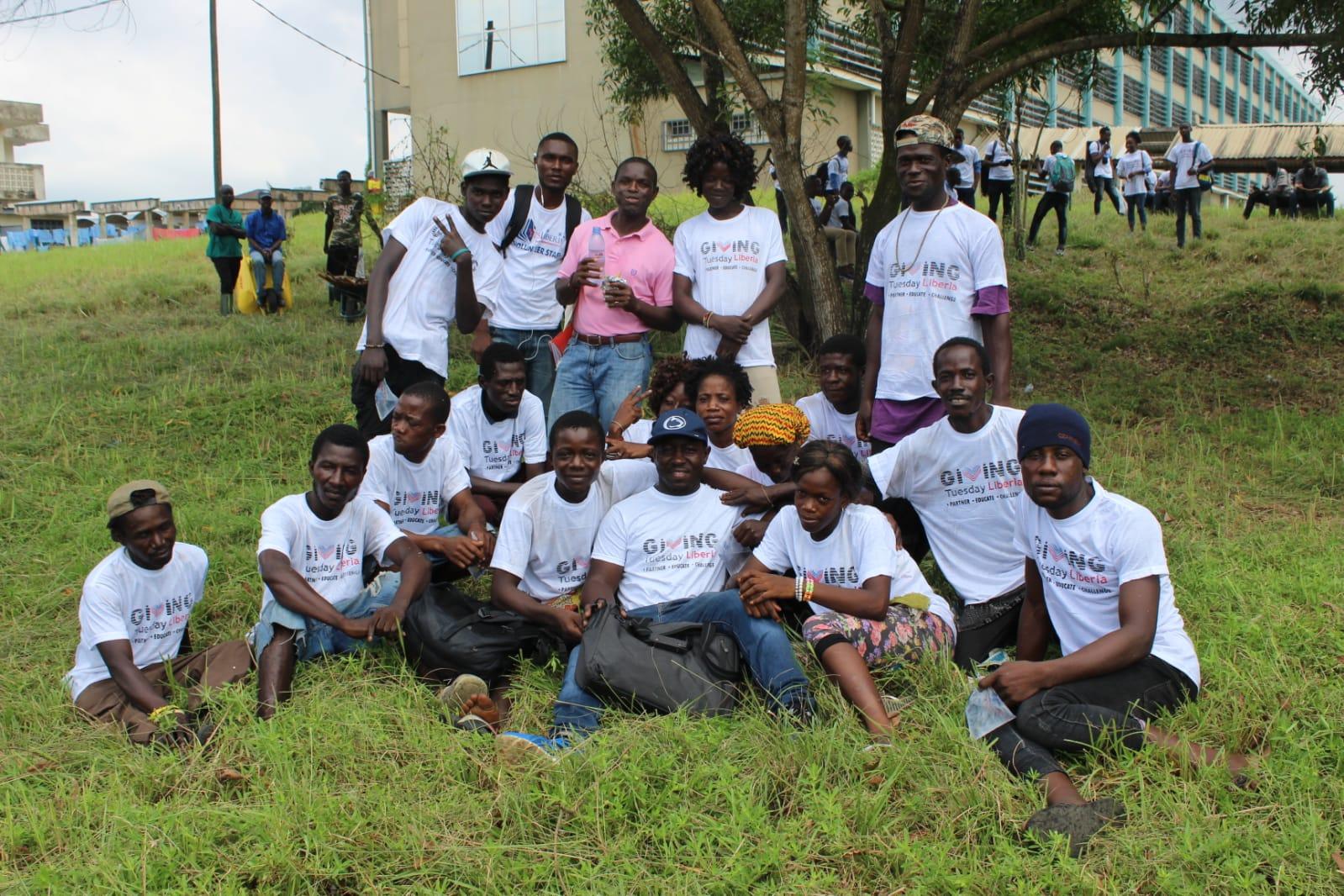 "If we define philanthropy by maybe the global standards or by US standards, I'll say it doesn't exist in Liberia," said Jallah, #GivingTuesday Liberia leader, when asked about how he adapted GivingTuesday for his community. "However, there are people across Liberia who may not have so much to give, but every single day, they sacrifice and give something to someone. Whether it's helping a stranger on the street, or taking in a child who doesn't have a parent from the civil war in Liberia. It's a really unique definition of philanthropy in Liberia. And I think it's even more meaningful because people can see that in the common people. In America and other countries, philanthropy is so different. Usually the perception is you have to have so much to give or to become a philanthropist. In Liberia, we kinda disrupt that."
"What's amazing about GivingTuesday," says co-founder Henry Timms, "whether it's the work that's growing in the Ukraine, or in Pakistan, or in Canada, or in Argentina – no matter where you encounter GT around the world, you're finding people building human connections.They're finding that no matter how different we might be – and we should celebrate those differences – there are some things that make us fundamentally all the same. And at a time of such dislocation, such fracture in the world, the idea of new rituals, of finding moments to come together to celebrate things that form our common humanity, like generosity, those moments matter more than ever."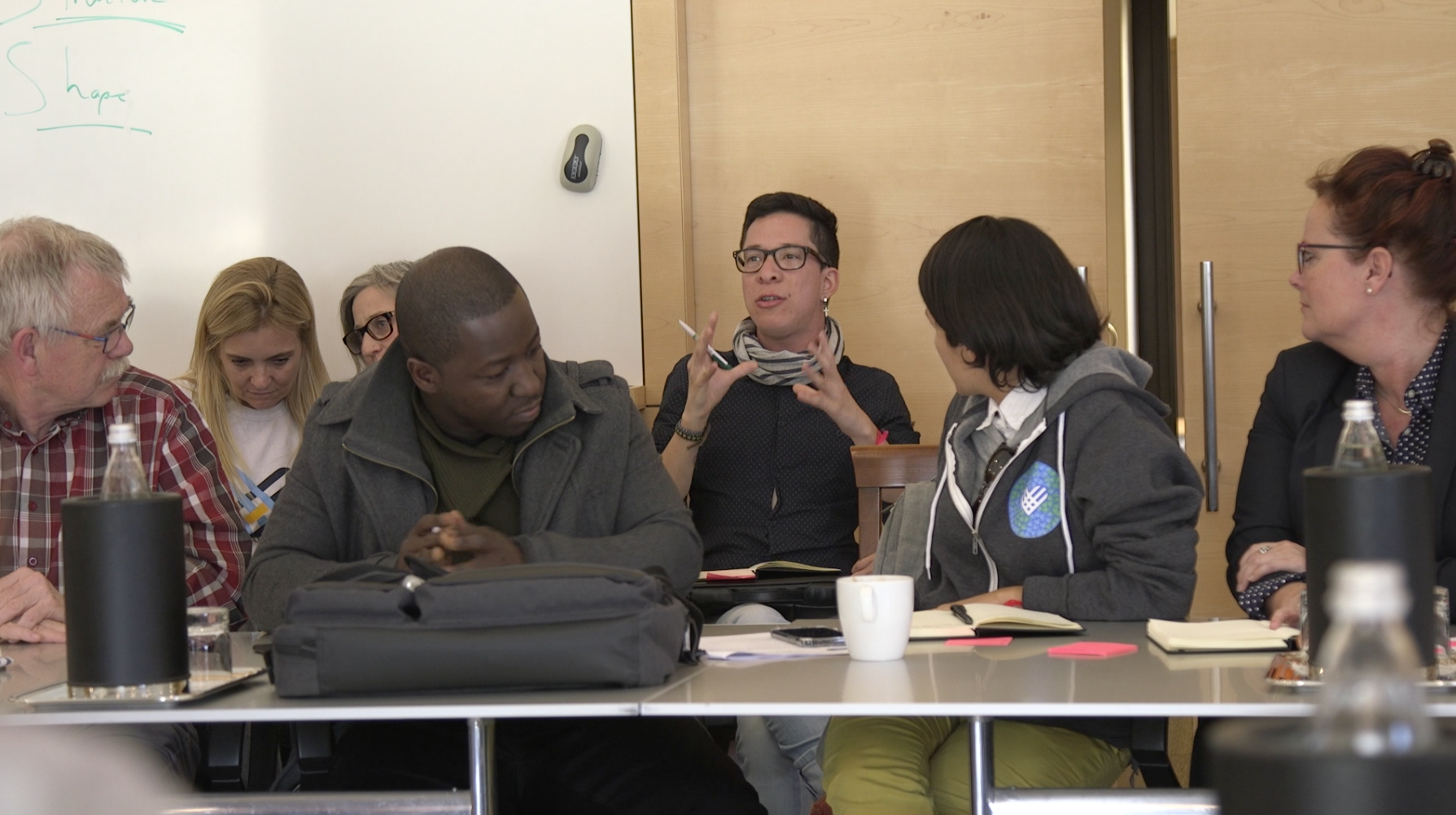 "When you experience the energy and the acceleration of learning that happens when people from Singapore and Liberia sit in a conversation together, and they're such different cultures, but they find common ground in these areas of exploration and experimentation, it's magical," says Jamie McDonald, a member of the GivingTuesday core team.
JP Vergueiro, who leads #DiaDeDoar Brazil, notes that "the Summit is a unique moment to be amongst many other inspiring leaders that have the same values that I do – to promote a generous road where people can connect to their causes and give to them, in money or time or resources. Everyone here wants to make a better world for everyone. We are not promoting giving for the sake of giving. We are creating a just and better world, a more democratic world by leveraging generosity."
GivingTuesday grows bigger and stronger because of the countless people who believe in its power to transform societies through generosity. With these leaders, we're co-creating a global giving movement to increase generosity in everyday life, build a vibrant and trusted social sector, and unleash generosity to create a healthy and just civil society. And not just on one day of the year.
Check out the recap below:
Read more:
How GivingTuesday Transcended Borders (DigitalImpact.io)
A Short History of the New International Day of Giving Back (Vox)