50 grassroots leaders join the global movement's learning fellowship, selected from 1,400 applications in 89 countries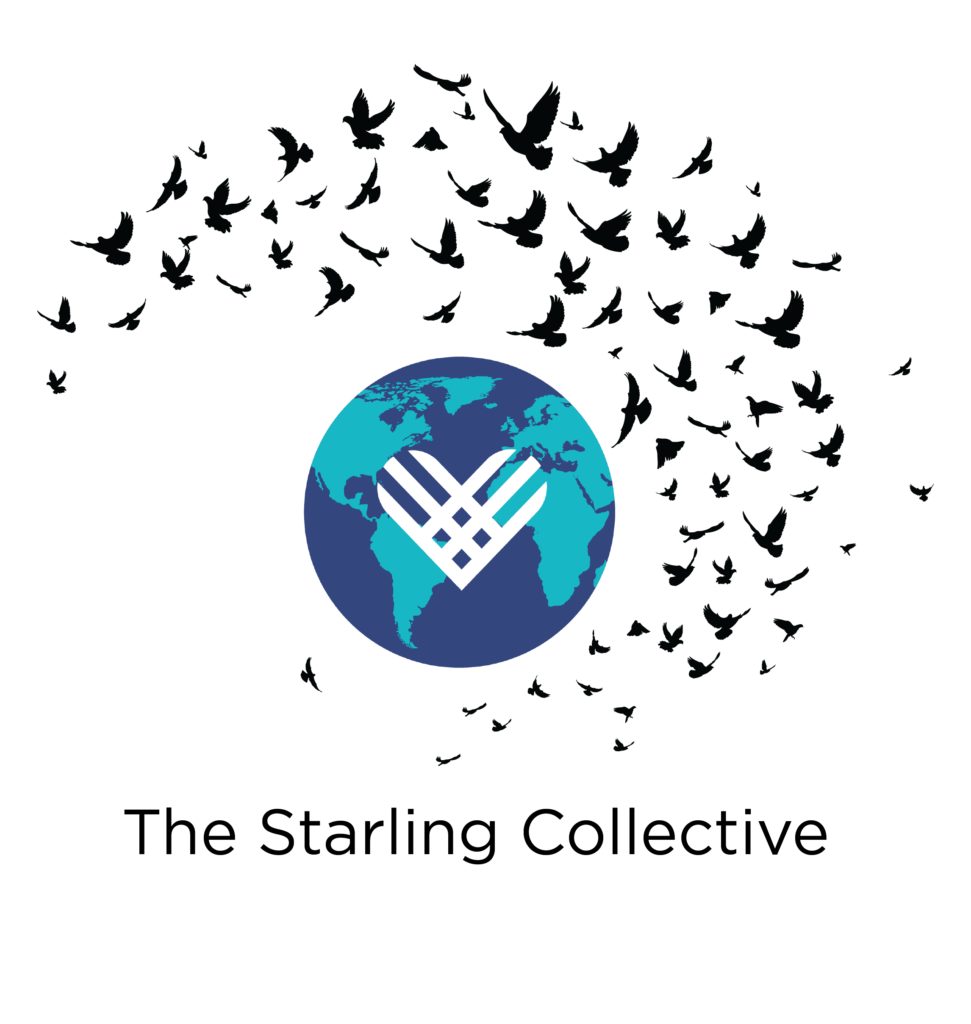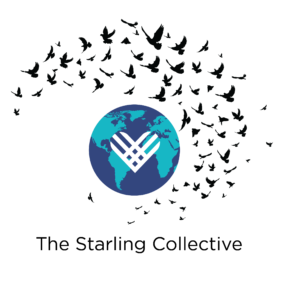 October 11, 2022 – Today GivingTuesday, the groundbreaking global generosity movement, announced the Starling Collective's fourth and newest cohort– 50 grassroots activists, artists, organizers, and changemakers from around the world, who are transforming their communities through innovative approaches that spread generosity and tackle the most pressing issues.
The Starling Collective is a global fellowship that welcomes grassroots leaders into a learning community focused on movement building, peer support, and connection to GivingTuesday's growing global network of movement leaders. Participants also receive microgrants to support leadership development or accelerate their on-the-ground work. The initiative was launched in 2020 to identify and support individuals pursuing innovative approaches to catalyzing generosity, empathy, equity, and justice. 
This year's cohort was selected from 1,400 applications submitted from 89 countries, and more than half of the applicants came from the Global South. Applications were reviewed by an international team of GivingTuesday regional directors, who evaluated the submissions on how their work addressed generosity, leadership, vision, ingenuity, scalability, diversity, and belonging. The Starling Collective's global regional directors also serve as mentors to participants and aid in facilitating the program's learning community. 
Fifty applicants representing 34 countries and ranging from ages 14 to 56 were selected to participate in the six-month program, which provides a curriculum focusing on skills that are essential to movement building, including storytelling, mobilization, sustainability, and measurement. While the cohort includes a wide range of approaches and issue areas, these leaders all share a common passion for creating a positive impact in their communities. 
This year's Starlings include:
Zahra Al Hilaly, a writer and advocate who is launching a first-of-its-kind advisory board comprised of young refugees and asylum seekers in Christmas Island to help influence and shape more equitable Australian policies.

Pravneet Chadha, 14-year-old from the United States who is working to build a

global network of youth philanthropists leading grassroots change movements.

Desiree Natasha Duque Torres, a lawyer working to empower women in rural areas of Colombia to transform their communities and spread generosity with the support of a

sisterhood network.

Luis Enrique Durán Flores, a community organizer in Mexico

developing a digital platform that helps people learn about the most pressing causes in their community and how to support them.

Tande Elias, an advocate producing a docuseries featuring the stories of people who are blind or visually-impaired to raise awareness of much-needed improvements and resources in the education system for students with disabilities in South Sudan.

Arpita Ghaidhane, an artist and facilitator building an open, inclusive, and supportive space for people from marginalized communities to

co-create and share tools for self and community care

in India

. 

Regina Guzman Correa, a graduate student and education advocate catalyzing learning for students, their families, and their broader community in a rural village in Tanzania. 

Jehan Jardine, an entrepreneur from St. Lucia who has launched a skill sharing and time banking app that gives users access to learning and growth opportunities and aims to help people in the Caribbean identify sustainable sources of income and support local initiatives and marginalized communities. 

Lalaina

Randriarimanana, a development worker and mental health advocate building a program to initiate conversations about mental health, reduce stigma, and normalize seeking support and prioritizing self-care, especially among changemakers and proximate networks in Madagascar.

Cristina Simionescu, an education advocate building science education programs in Romania that teach children about local biodiversity and sustainability approaches and help grow their commitment to civic participation.
A full list of Starling Collective fellows and more information about their work to drive change is available here.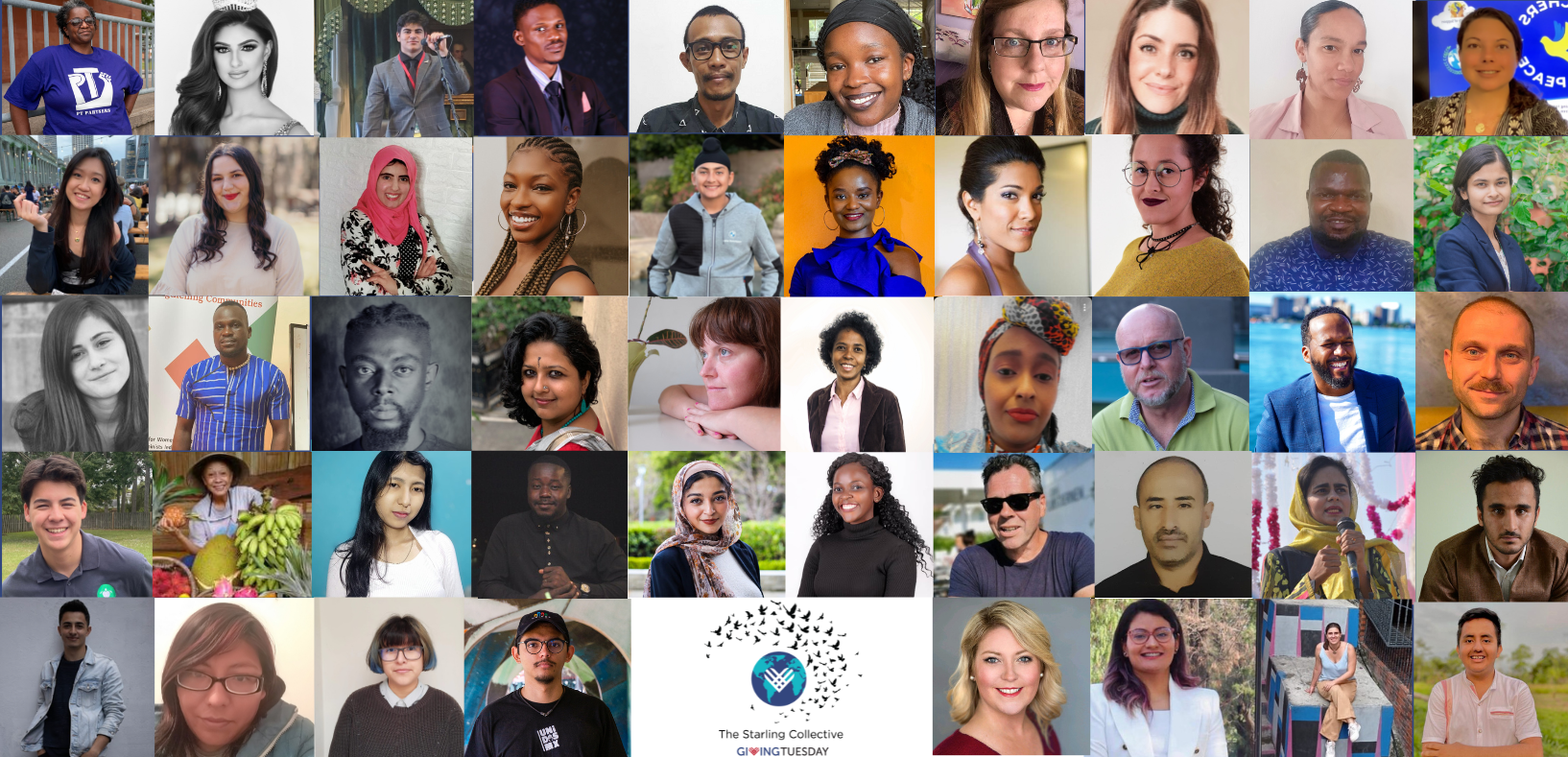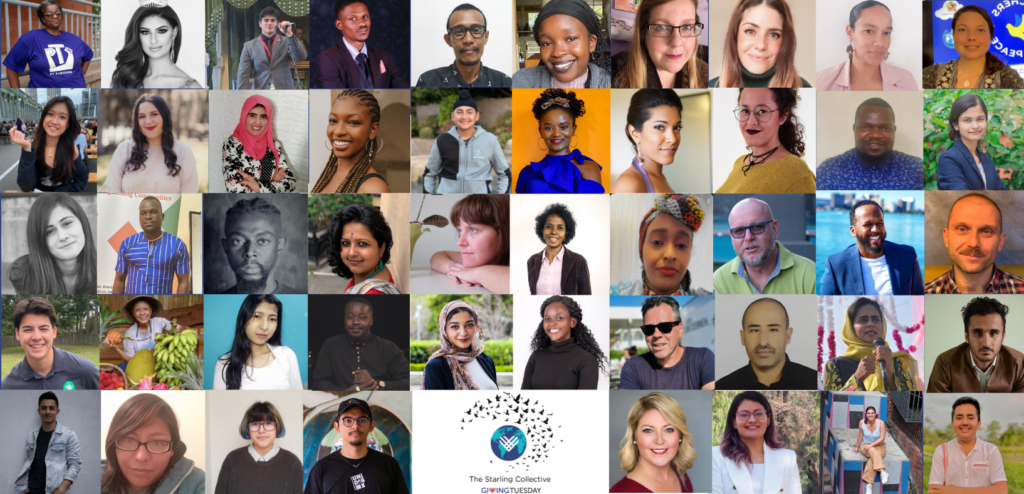 "Every person has the capacity to transform their community and create and inspire meaningful change, and each year when we meet thousands of passionate, innovative, and talented Starling Collective applicants from across the globe, we're reminded of that," said Asha Curran, CEO of GivingTuesday. "Each fellow in this year's stellar Starling cohort brings a clear vision for creative, scalable strategies to meet needs in their communities and cause areas head on, and the ambition and dedication to make that vision a reality. We are thrilled that they're joining the ever-expanding global generosity movement and the collaborative network of leaders powering it." 
Created in 2012 at New York's 92nd Street Y and incubated in its Belfer Center for Innovation & Social Impact as a day to do good, GivingTuesday has grown into a year-round global generosity movement with a distributed network of entrepreneurial leaders who spearhead national movements in more than 85 countries and hundreds of community leaders who create initiatives to increase generosity at a local level. These leaders form a collaborative community that co-leads the movement, shaping new ideas, and driving change worldwide.   
To learn more about the Starling Collective, visit givingtuesday.org/starling.