Millions of people came together to celebrate generosity, share kindness, and drive record-breaking giving on November 30, 2021, for GivingTuesday. What began in 2012 as a single day of giving has blossomed into a year-round worldwide movement for radical generosity and positive change. 
As the pandemic continues around the world, families are experiencing an even greater need for nourishing food and we were moved to see so many people rallying for GivingTuesday to help meet that need. Everyone from schoolchildren to sports clubs rallied to cook, collect, and distribute food to their communities. Here's a round-the-world sampler of how GivingTuesday 2021 participants fed bellies and souls.
Argentina
A sports club in Argentina partnered with two nonprofits to distribute food in several local neighborhoods.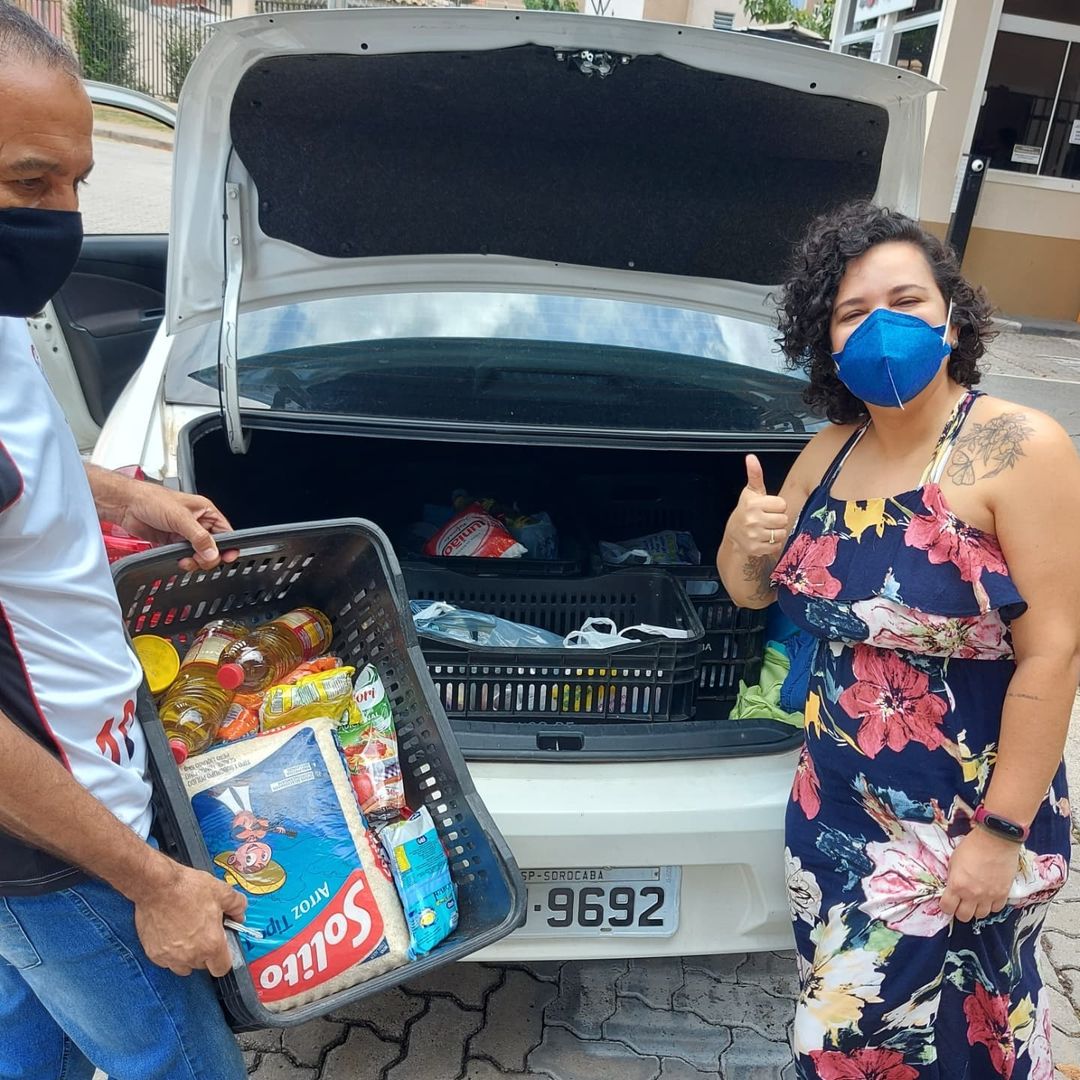 Brazil
With the help of partners and volunteer friends, @macarronadacomafet of Brazil distributed 83 lunchboxes on GivingTuesday to Brazilians in need. Another woman in Brazil set out a collection box at her condominium to collect nonperishable foods for the Food Bank of Sorocaba. Students at a college in Heliópolis collected thousands of pounds of food in the weeks leading up to GivingTuesday, when they delivered these essential supplies to a local social services organization.
Colombia
GivingTuesday Colombia encouraged people to cook meals using locally sourced products and deliver them to unhoused individuals, senior care homes, or kindergartens for underprivileged kids. Venezuelan migrants in Colombia came together to celebrate GivingTuesday in their "sister country" with a community soup pot, games and face painting for the kids, and gifts. 
Venezuela
Members of GivingTuesday Venezuela served up a pre-Christmas luncheon for staff and residents of a local nursing home. 
Philippines
This year's Pass the Bread campaign in the Philippines saw more than 1 million loaves of bread, bagels, doughnuts, croissants, and other bread-based goodies being distributed in communities around the country. Just like GivingTuesday itself, Pass the Bread began as a one-day event and quickly became a year-round movement.
India
The volunteer team from Khalsa Aid India served up sweet rice langar to farmers who were staging a long-term protest  at the Tikri border against inequitable farming laws. "The protest has been going on for a year and we salute the courage and resilience of our farmer community," said Khalsa Aid on their Instagram post.
Russia
Students from the island village of Malokurilskoe in Russia created a drop box to collect food for the local animal shelter. The signs on the box read "A Big Help for a LIttle Friend." In the GivingTuesday spirit of year-round generosity, the students plan to deliver food to the shelter every Tuesday. In the Russian city of Buguruslan, the ANO Family Support Center teamed up with local schools and other organizations to collect and distribute food, clothing, and other essential items for families experiencing difficult life situations. 
United States
GivingTuesday in the United States has become a huge event across all levels of giving, from individuals helping each other in local neighborhoods to celebrities, sports teams, and corporations teaming up on big community-wide projects.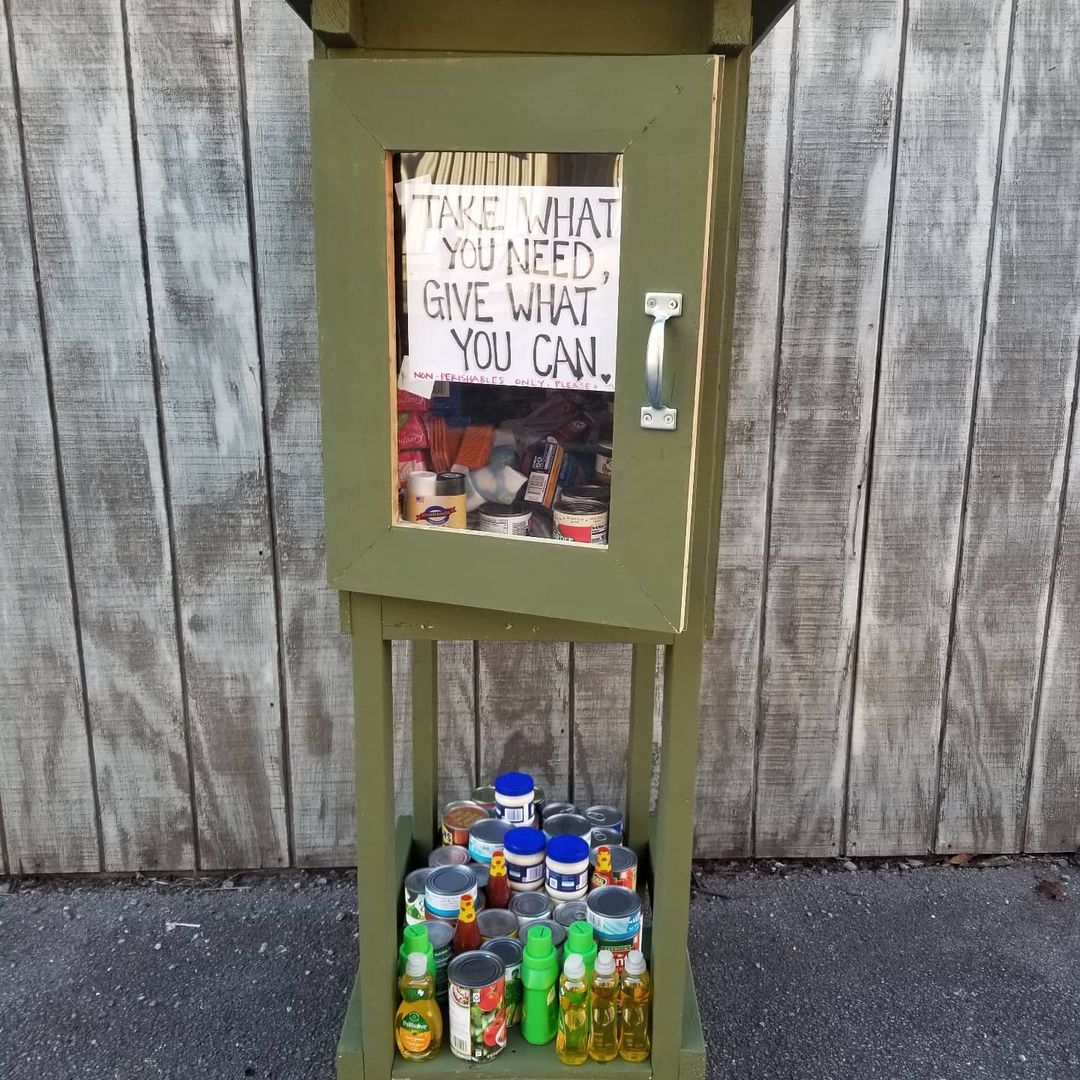 The Appalachian region has been hit hard in many ways before and during the pandemic. On GivingTuesday 2021, in fact, the community of Keystone had no water service. To help with basic food needs, one GivingTuesday Appalachia leader built and installed a Giving Box stocked with nonperishable food and household items, along with a sign that invites community members to take what they need and give what they can.
At the Golda Meir School in Milwaukee, Wisconsin, fifth-grade chefs-in-training cooked up pots of nutritious minestrone soup and made cards to donate to the Repairers of the Breach Café, which helps those experiencing homelessness.
Chance the Rapper's organization Social Works partnered with Taste for the Homeless and Empowerment Plan in Detroit, Michigan, to serve hot meals and give warm coats to those experiencing homelessness. Also in Detroit, Foot Locker partnered with The Good Food Truck to deliver hot meals to community members at Detroit Phoenix Center and local Boys and Girls Clubs. 
The Jewish Volunteer Connection in Baltimore, Maryland, issued a Casserole Challenge for GivingTuesday. The community responded by donating 651 casseroles, which were distributed to 13 area nonprofits and schools.
The Make a Day Foundation in Columbus, Ohio, organized a popup outreach event and coat drive for people experiencing homelessness. Food trucks gave away free food, while community partners and volunteers offered on-site dental, vision, mental health, medical, and legal assistance.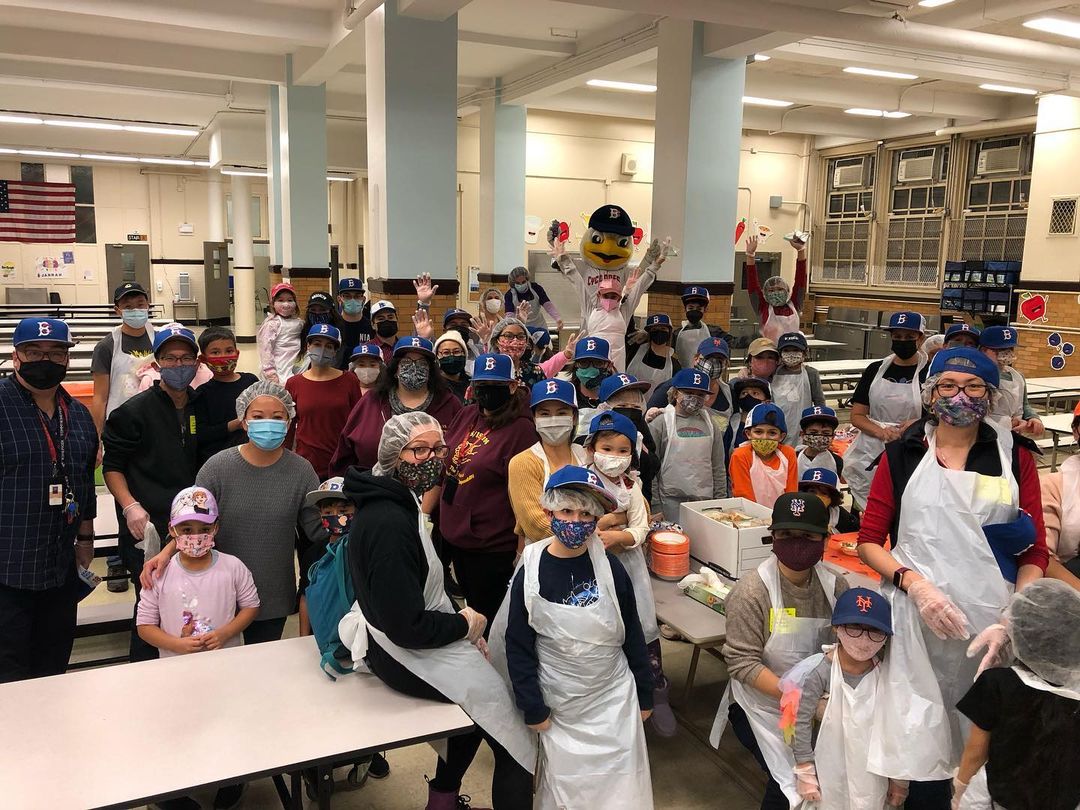 Players and staff of the Brooklyn Cyclones baseball team joined students and families in Brooklyn, New York, to make sandwiches for the community. Event partners included One Sandwich at a Time, a grassroots nonprofit that began when one woman spontaneously shared her sandwich with a man at a train station and has since fed more than 100,000 hungry New Yorkers.
We're so thankful to all of these givers. As they say, "food is symbolic of love when words are inadequate."