When organizations and communities come together around a shared goal, they create more creative and inclusive collaborations that can transform civil society. In this session, we spoke with leaders who are embracing new models for collaboration and coalition building. They shared how they are thinking and leading creatively to create inclusive collaborations and partnerships in an effort to unleash greater impact.
This webinar was part of the Radical Generosity sessions – a free series of candid conversations featuring grassroots organizers, community leaders, movement builders, data scientists, and social sector innovators who will share their insights and challenge current thinking on giving during crisis, embracing radical generosity and the future of movements as a force for change. This webinar recording has English and Spanish captions available.
This series is made possible thanks to a generous gift from Craig Newmark Philanthropies.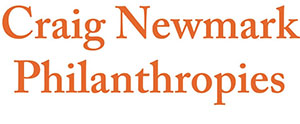 Watch Replay