Date/Time
July 12, 2023
12:00pm ET

Location
Virtual
Panelists
Celeste Flores
Director, US + Canada Hub
(GivingTuesday)

Matt Gayer
Executive Director, Spur Local
(GivingTuesday Washington DC Leader)

Raye Kimberlin
Marketing Director, Sharefax Credit Union
(GivingTuesday Lebanon Leader)

Kentice Tikolo
Managing Director, Cause Impact
(#WhenAlumniGive GivingTuesday Leader)

Stephanie Zadora
Native Ways Federation
(#GiveNative GivingTuesday Leader)

Duration
1 hour
Resources
Learn More About Leading a GT Community

Share
In a world marked by social isolation, it has become more crucial than ever to cultivate strong and vibrant communities.
In this engaging session, we'll explore the power of GivingTuesday community movements, where multiple organizations unite with local government, small businesses, local companies, neighbors, and more – all dedicated to nurturing generosity within a specific location like a city or town or even a cause-area. During this webinar, we will delve into what it means to create a community movement focused on generosity and how it brings together diverse stakeholders for a common purpose on GivingTuesday.
You will have the opportunity to hear from individuals, just like you, who have leveraged the power of their networks to ignite generosity among their neighbors and partners. They will share their stories, strategies, and insights on how they inspired their communities to come together and do more good through simple but powerful ways.
Join us and unlock the potential of your community as we discuss the incredible impact that collective generosity can bring to our lives.
This webinar is for people, leaders of networks, or membership groups, looking to lead a GivingTuesday Community movement. If you are representing a nonprofit participating in GivingTuesday or creating a campaign for *only* your organization, you'll be more interested in our late July webinar for nonprofits – more info to come!
This webinar will be live interpreted into Spanish language. Auto captions will be available in English as well as a number of other languages via Zoom's new caption translation feature.
This webinar is made possible thanks to a generous gift from Craig Newmark Philanthropies.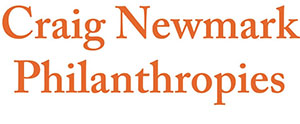 __
En un mundo marcado por el aislamiento social, se ha vuelto más crucial que nunca cultivar comunidades fuertes y vibrantes.
En esta interesante sesión, exploraremos el poder de los movimientos comunitarios de GivingTuesday, donde múltiples organizaciones se unen con el gobierno local, pequeñas empresas, empresas locales, vecinos y más, todos dedicados a fomentar la generosidad en un lugar específico, como una ciudad o pueblo, o incluso una causa en un área. Durante este seminario web, profundizaremos en lo que significa crear un movimiento comunitario centrado en la generosidad y cómo reúne a diversos actores para un propósito común en GivingTuesday.
Tendrás la oportunidad de escuchar a personas, como tú, que han aprovechado el poder de sus redes para despertar la generosidad entre sus vecinos y colaboradores. Compartirán sus historias, estrategias y conocimientos sobre cómo inspiraron a sus comunidades a unirse y cómo generar un mayor impacto positivo mediante acciones simples pero poderosas.
Únete a nosotros y desbloquea el potencial de tu comunidad mientras discutimos el impacto increíble que la generosidad colectiva puede tener en nuestras vidas.
Este seminario web está dirigido a personas, líderes de redes o grupos de membresía, que buscan liderar un movimiento comunitario de GivingTuesday. Si representas a una organización sin fines de lucro que participa en GivingTuesday o estás creando una campaña solo para tu organización, te interesará más nuestro seminario web de finales de julio para organizaciones sin fines de lucro, ¡más información próximamente!
Este seminario web se llevará a cabo en inglés, pero tendremos disponible interpretación en español en vivo. También estarán disponibles los subtítulos automáticos en inglés y en varios otros idiomas a través de la nueva función de traducción de subtítulos de Zoom.
Watch Replay