The definition of a "community" can mean many different things but vibrant communities have many of the same characteristics. Creating a strong sense of belonging in a community requires a leader or organization to embrace values like co-ownership, collective action, peer learning, and offering a space where everyone can participate. Our panelists shared tangible examples of how they "community," why it works and how you can nurture your community to fuel your movement and mission.
This webinar was part of the Radical Generosity sessions – a free series of candid conversations featuring grassroots organizers, community leaders, movement builders, data scientists, and social sector innovators who will share their insights and challenge current thinking on giving during crisis, embracing radical generosity and the future of movements as a force for change. This webinar recording has English and Spanish captions available.
This series is made possible thanks to a generous gift from Craig Newmark Philanthropies.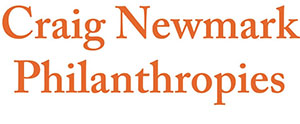 Watch Replay