Around the world in every community, giving is happening in a multitude of ways – modes of giving that while important to the nonprofit sector, to date haven't been viewed as a relevant addition to the impact measurement conversation. Without this scope of measurement, we will never achieve a fulsome understanding of giving and its impact – ultimately robbing those very communities and people of agency.
In this session we examined the history and traditions of giving in communities, how people organize around their giving – and how they think about the impact of mutual aid and direct community care, and problems with being prescriptive with how we measure impact. We'll dig into questions around how we engage givers that are largely left out of the ecosystem, and how we can be more mindful and inclusive of all givers and ensure equitable agency.
This webinar was part of the Radical Generosity sessions – a free series of candid conversations featuring grassroots organizers, community leaders, movement builders, data scientists, and social sector innovators who will share their insights and challenge current thinking on giving during crisis, embracing radical generosity and the future of movements as a force for change. This webinar recording has English and Spanish captions available.
This series is made possible thanks to a generous gift from Craig Newmark Philanthropies.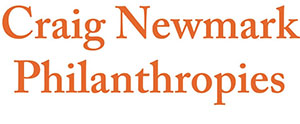 Watch Replay