The annual GivingTuesday celebration will take place on November 30, 2021 and young people around the world are making a difference where they live and rallying others to join them. GivingTuesdaySpark is led by and for young people ages six through 21 who encourage each other to take action around the causes they care about on GivingTuesday and every day. Spark leaders organize projects and events year-round, spreading the word about GivingTuesdaySpark and inspiring more young people to help build a more just and generous world. 
Check out what these young changemakers are planning—we're pretty sure they'll inspire you to create moments of generosity in your community. Share this article with the young people in your life and invite them to create a GivingTuesday project with their friends. We've got a whole page of ideas to help them get started.
"Good Mourning Ride" Honors Youth Victimized by Gun Violence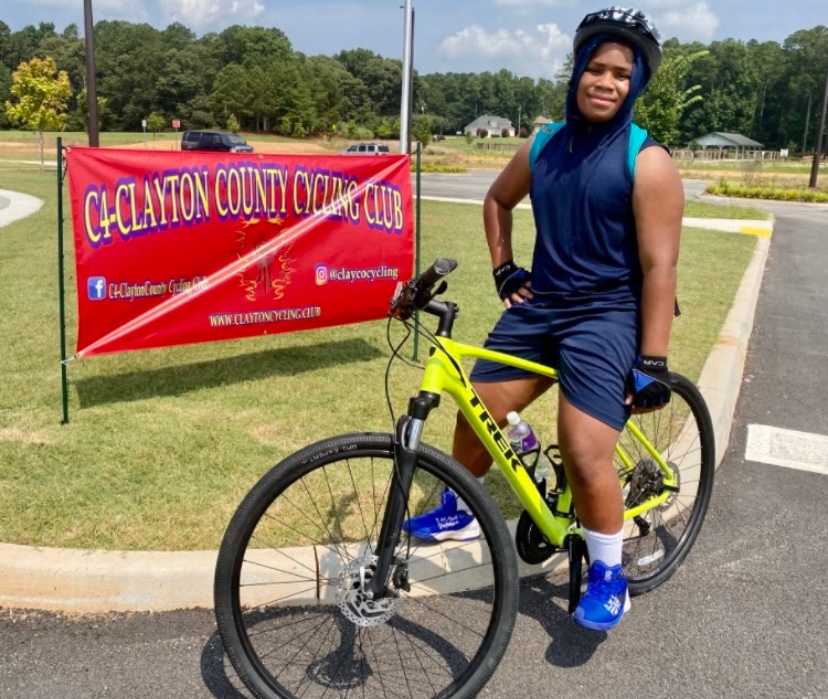 CJ Matthew is asking kids everywhere to ride their bikes throughout November in memory of young people who've been lost to gun violence. CJ is hosting the Good Mourning Ride in his hometown of Atlanta, Georgia, on November 27. Want to participate in your town? Gather a few friends, ride bikes together, and share a photo with hashtag #RideWithCJ anytime during November.  
"Ecological Christmas" Shines a Light on Reducing Holiday Waste
Exchanging gifts is a big part of the holiday season, but all the used wrapping paper, ribbon, and empty boxes after the festivities are over inspired Raziel Ramos Blanco of Guaynabo, Puerto Rico, to organize an Ecological Christmas campaign. His goal is to show people how much waste is generated at Christmas and how most of it can be recycled or donated. 
"Write a Note, Give a Smile" Spreads Kindness Far and Wide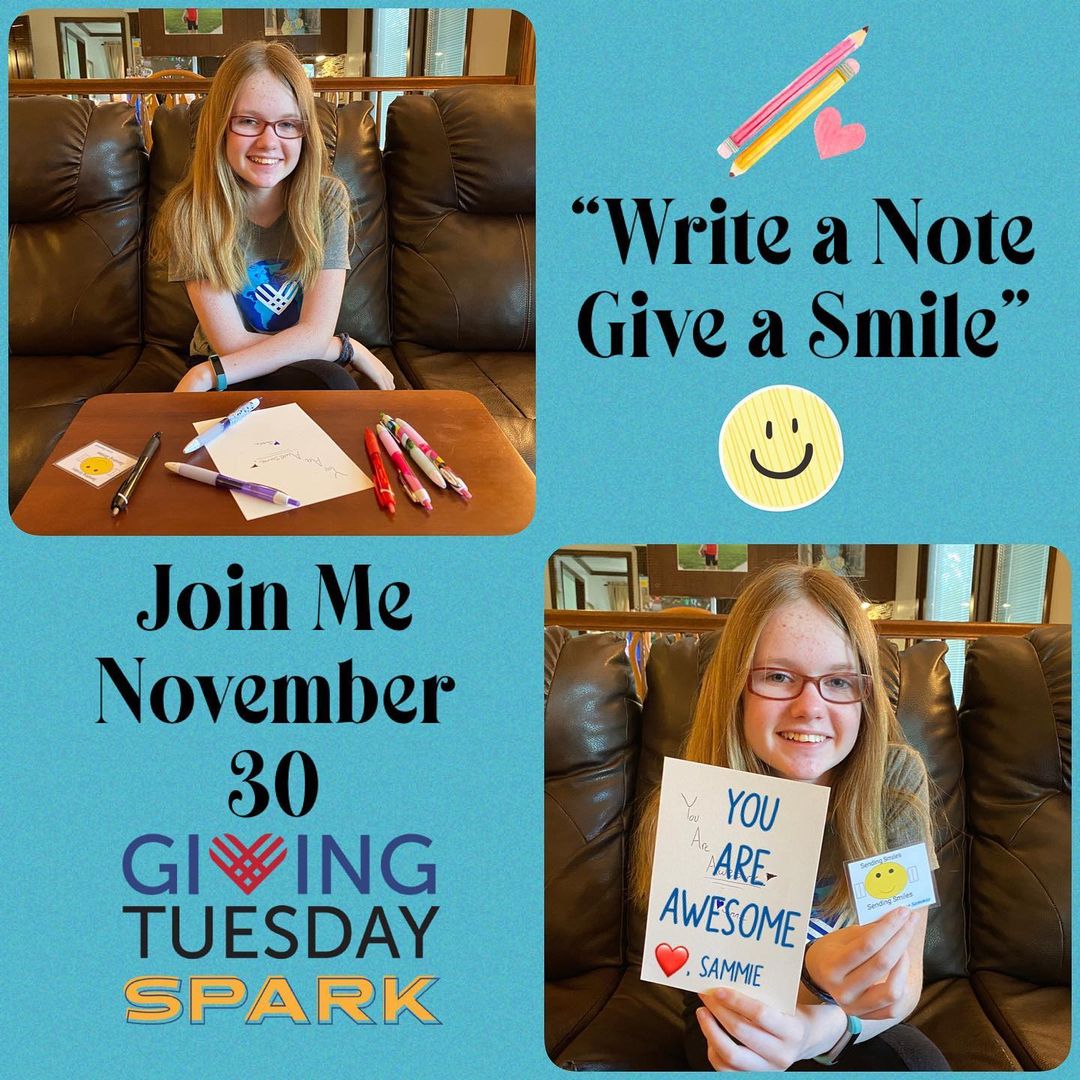 Make someone's day with a smile! Sammie Vance in Fort Wayne, Indiana, is inviting everyone to write kindness notes and send smiles to family, friends, teachers, neighbors, health care workers, mail carriers—anyone who could use a little pick-me-up. All you need is paper, stuff to write and draw with, smiles (make your own or download Sammie's PDF, and stamps and envelopes (optional). Sammie's hosting a GivingTuesday Zoom event on November 30 so participants can create and share their smiles together. Details are on her website.
An Entire Month of Kindness
Shreyaa and Esha Venkat in Ashburn, Virginia, are spearheading an entire month of generosity, beginning with a global workshop on giving back. Other events include packing bags with lunches and notes of encouragement for people in need, assembling meal boxes for the homeless community and low-income families, and a Thanksgiving Feast for our homeless friends in Washington, D.C.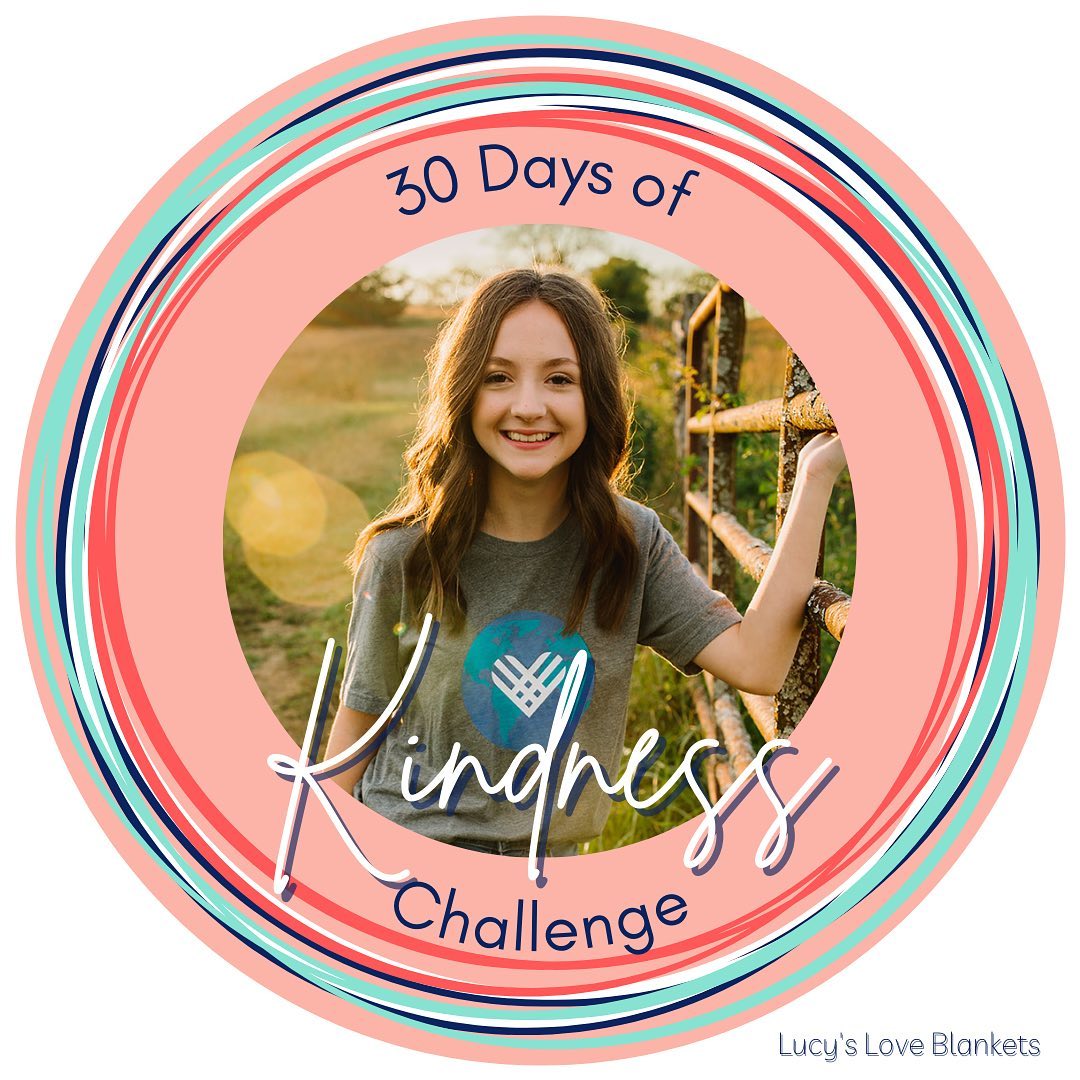 Lucy Blaylock of Gallatin, Tennessee, is partnering with the local Chamber of Commerce on Kindness: 30 Days, Unlimited Ways. Lucy's doing an act of kindness every day in November, issuing fun challenges to others, and awarding prizes on GivingTuesday to supporters.  
#BlackGirlJoyChallenge Shares the Gift of STEM Resources

The #BlackGirlJoyChallenge, led by Spark leader and Girls Have Rights website founder Havana Chapman Edwards of Hamburg, Germany, is raising money to purchase STEM resources from Black-owned businesses. These items will be gifted to Black girls in the United States, Germany, and Ghana to help eliminate some of the educational barriers to careers in STEM fields.  
Even More Awesome Acts of Generosity
Ashley Nevison of Phoenix, Arizona, is organizing the

Small Acts Add Up Outerwear Drive

. Their goal is to have young people from all 50 states collect coats, hats, gloves, and scarves for those in need.

Sonali and Shayna of Apex, North Carolina, are partnering with General Services Foundation and Open the Joy, a small business that creates emotional intelligence kits for kids, to create

Target wish lists

for nonprofits they love.

Hurshneet and Pravneet Chadha of Peoria, Arizona, are making 300 book bags to share with kids in a literacy drive and 100 dental hygiene kits with motivational kindness cards for teens in need.

Sara Molina, a Spark leader with

HumanKIND

in Pleasanton, California, is organizing a shoe drive for low-income families.

Nazhi Forrest, a baker and founder of

Nazhi Thee Baker Angel Foundation

in Port St. Lucia, Florida, is hosting the Tons of Goodness Project to deliver TLC Bags to kids with sickle cell anemia and other chronic illnesses at Joe DiMaggio Children's Hospital.

Jayden Perez of Woodland Park, New Jersey, is collecting holiday gifts for low-income students in his community and for children in a Missouri preschool. He's also collecting and buying 150 hats and gloves for middle schoolers in Paterson, New Jersey.

Khloe Thompson of Orange County, California, is making pad kits to go in her school's bathrooms. The baskets will include pads, tampons, wipes, and pad trash bags.

Michael Platt of Bowie, Maryland, is filming a video on GivingTuesday for

Young Inspiring Heroes

in recognition of the

Barron Award

. Michael and friends will assemble and deliver snack packs, as well as share a new initiative around small-space gardening that'll help families "chef up" food pantry items with herbs or cherry tomatoes they can grow at home.

Maria Grace Postiglione of Lexington, South Carolina, is partnering with the Hewlett Foundation to encourage young people across the country to donate books to their local Little Free Libraries.

Brooklynn Riley of Louisville, Kentucky, is hosting a toy drive, collecting new toys for the Salvation Army Angel Tree. She's held several toy drives in past years and has seen great community support.
Visit
GivingTuesdaySpark
for more great stories, ideas, and resources for making this November 30 the most amazing GivingTuesday celebration ever.