Ready to unleash generosity and inspire your community to give this GivingTuesday?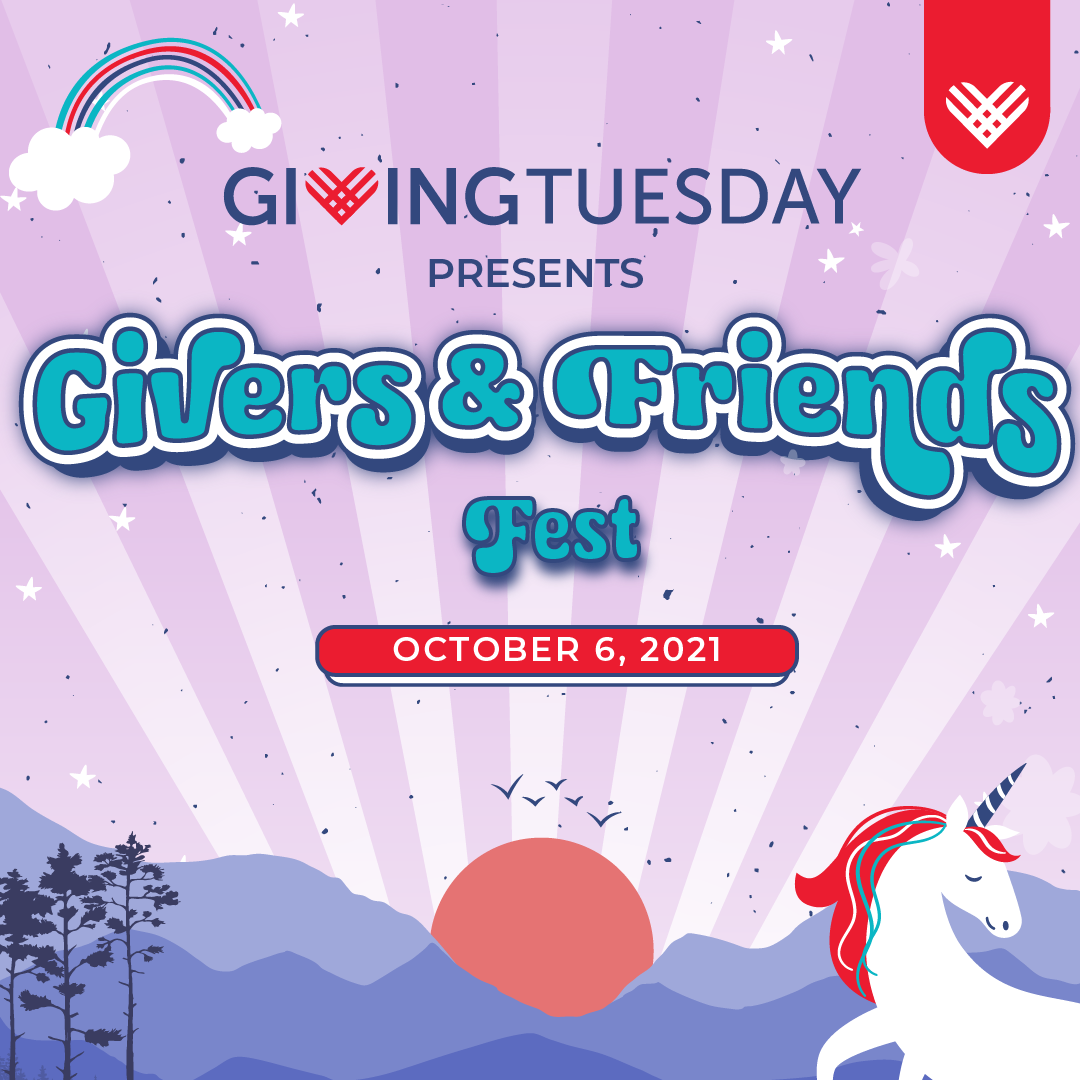 On October 6, GivingTuesday is hosting dozens of our partners and friends around the world to explore ways to rally global generosity on the biggest giving day of the year! Presenters include top platforms like:
Canva
Google
Instagram
Mailchimp
TikTok
Twitter
Zoom
The GivingTuesday Team
and more…
Join us on October 6, starting at 9:15am ET from wherever you are in the world to tap into best practices, creative ideas, and inspiration for rallying your community to do good on GivingTuesday. Headliners will share how to use their respective tools to organize your community and mobilize for GivingTuesday. You'll also get a sneak peek into trends in generosity, creative ways to give during a pandemic, tips for ensuring your campaign is accessible + inclusive, and more.
Other sessions include:
Don't miss this chance to get ready for GivingTuesday!
Tickets are free! Register here.
The agenda is forthcoming and more presenters will be announced in coming weeks. All sessions will have English captions and recordings will be available on-demand after the event.
This Summit is possible thanks to generous support from Craig Newmark Philanthropies.